Stop before you move that cursor to place an order for your new phone! Because the mobile market has been hit by a newest entrant i.e. LG L Bello Dual D335! And don't worry about it adding to your confusion because instead it will clear your confusion and emerge as one of the quality budget smart phones launched in this year. LG is constantly changing the game of mobiles by bringing innovative launches and this time it has brought a new mid-range smart phone with this new launch! Here's what you should know about LG Bello:
Beautiful Design and Display
LG Bello smartphone has a 5.00 inch screen with 480×854 display and sleek body. The 5.00 inch phone is ideal to be held comfortably in one hand. The keyboard here is adjustable to suit your convenience needs. It changes height and layout as per your preference thereby making typing a comfortable experience. The rear key design is extra comfy as it removes all side buttons for a sleek design. Watch videos, play games and see images clearly even under the glaring rays of sun. It is available in three colors i.e. White, Black and Gold. Buy it online at discounted prices along with the benefit of cash back by using Shopclues coupons available on CashKaro.com.

Upped Security
While you can always install anti-virus programs and security apps in your smartphone to increase the security level, it's always good to have a phone that is already equipped with extra layer of protection. Shopping, doing recharge and making bills in today's time is a common scenario. Most of the people have their bank information stored in their phone. At such a time, LG Bello has incorporated a great Trademark Knock code. You can access your screen by tapping simply anywhere on the screen. With more than 86,000 personalized combinations that can be used as codes, you have added layers of security to your phone.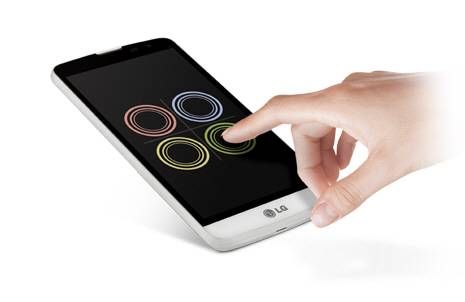 Gorgeous Pictures
LG Bello has a power packed camera with amazing features. The rear camera has 8 mega pixels whereas the front camera has 1 mega pixel. It is equipped with Gesture shot feature to help you take amazing selfies if you struggle at it. All you need to do here is show the camera your hand and it will begin the short down to taking your selfie. This ensures you have plenty of time to have a picture in your favourite pose. Plus you can click anywhere on the screen while taking images via the rear camera to capture stunning images. The fun doesn't ends here! The front camera even has flash to help you take selfies even in low lighting conditions.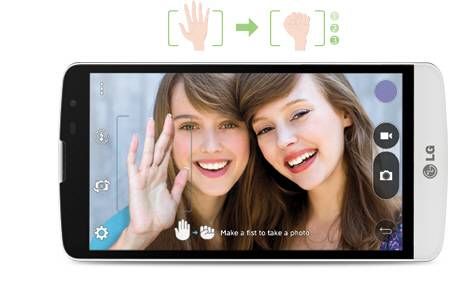 Smooth Performance
The smartphone is powered by 1.3GHz Quad Core processor to enable you to indulge in multi-tasking quickly and swiftly without having to wait. Having to be kept waited in this fast paced era feel like a disrespect to your time. You can easily switch from one app to another without experiencing any hassles. Make it yours today only by purchasing it via these Amazon coupons present on CashKaro.com which will fetch you incredible discounts and cash back.
Lasting Battery
Now you can stop charging your phone at any arising opportunity be it even at a guest's home! LG Bello has a 2540 mAh Li-on battery and the dual SIM further prolongs the battery life letting you sustain your phone at least for a day.
This Smartphone got launched just two days back. Ensure that you get it before it is gone!